6B5-15 Zh-86 "Uley" armored rig

Properties
Material
Ceramic
Armor class
4
Armor zones
Thorax and stomach
Durability
50
Penalties
-14% movement speed
-7% turn speed
-12 Ergonomics
Blocks Armor
Yes
Inventory
10 Slots

Looting
Loot experience
20
Examine experience
10
6B5-15 Zh-86 "Uley" armored rig (6B5-15) is an armored chest rig in Escape from Tarkov.
Description
The bulletproof vest 6B5 was adopted by the armed forces of the USSR in 1986. Option 6B5-15 is designed for assault units (class 4 protection, boron carbide). Also has several pouches for magazines and other equipment.
Layout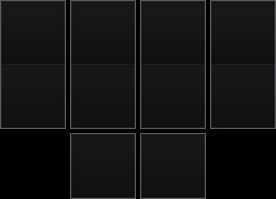 Trading
x3
6B5-15 Zh-86 "Uley" armored rig (damaged)
→

Ragman LL2
→

6B5-15 Zh-86 "Uley" armored rig

x3
Soap
+
x4
Toilet paper
→

Jaeger LL2
→

6B5-15 Zh-86 "Uley" armored rig