RB-KORL key

General Info
Type
Key
Weight
0.01 kg
Grid size
1x1

Looting
Loot experience
20
Examine experience
10
The RB-KORL key (RB-KORL) is a Key in Escape from Tarkov.
Description
Key to the Federal State Reserve Agency base Radar Station commander's office.
Notes
Only 3 can be held in your PMC inventory at one time
Key Location
On a desk in the "King" building (west of helicopter), ground floor
Lock Location
On the second floor of the Radar Station of Reserve; the first door on the left if you walk down the hallway after coming up the stairs.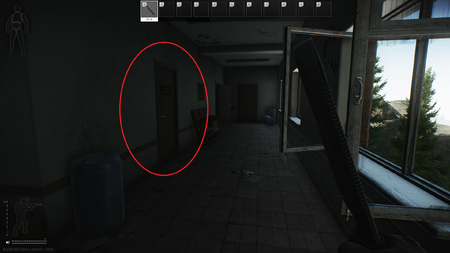 Behind the Lock