RB-TB key

General Info
Type
Key
Weight
0.01 kg
Grid size
1x1

Looting
Loot experience
20
Examine experience
10
The RB-TB key (RB-TB) is a Key in Escape from Tarkov.
Description
Key to the Federal State Reserve Agency base first barracks' underground shooting range.
Key Location
On the train station lower roof, on the left side of the sleeping bag next to the sand bags.
Lock Location
East barracks, In the basement of the east building marked with a black pawn near the parked helicopter on Reserve map. In the south section of the basement, the grated door is on the east side of the hallway. (Highlighted in green)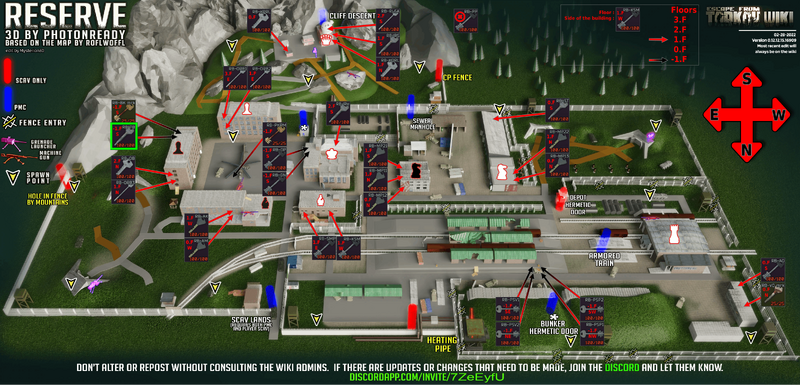 Behind the Lock
Gallery