TT-33 7.62x25 TT pistol

General data
Type
Pistol
Slot
Secondary
Weight
0.874 kg
Grid size
2x1

Performance
Recoil %
Vertical: 650
Horizontal: 325
Effective distance
50 m
Ergonomics
75
Firing modes
Single
Rate of fire (RPM)
30
Sighting range
100
The TT-33 7.62x25 TT pistol (Golden) (TT Gold) is a pistol in Escape from Tarkov. GAU Index 56-A-132.
Description
A legendary pistol. It has seen numerous military conflicts throughout the years and is still in service in certain regions of the world, in one variation or another. This one is a classic TT-33, the most mass-produced version. It features Browning short-recoil tilting-barrel system, but very different otherwise. A purposefully simple, single-action, and no safety measures except half-cock notch, it is able to withstand horrible operating abuse. Thanks to the powerful 7.62x25 cartridge and relatively long barrel, the TT boasts high muzzle velocity, penetration, and impressive accuracy, even over long distances. A specially made gold edition.
Quests
Notes
Has a special spinning draw animation if there is already a round chambered
Mods
Trading
Gallery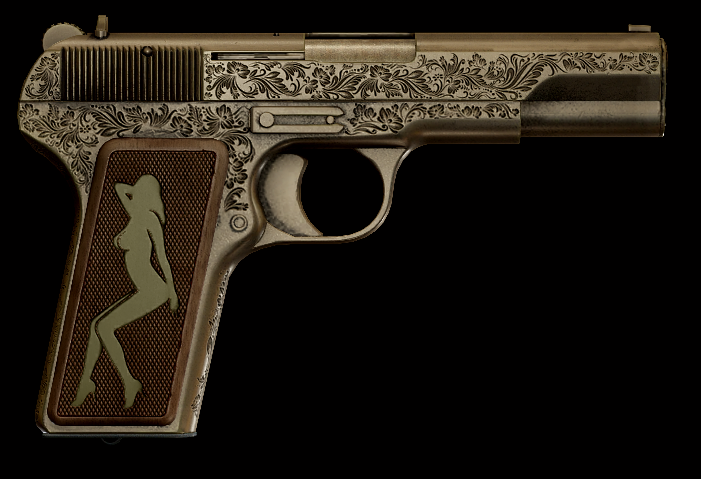 See also