The Lab
The Lab

General data
Type
Other location
Duration
40 minutes
The Lab is a location in Escape from Tarkov.
Underground laboratory complex TerraGroup Labs is a secret object right under the center of Tarkov. Officially, this research center does not exist and, based on data scraps, is engaged in R&D, testing and simulation projects in chemistry, physics, biology, and high-tech areas.
All items a player loses in this location will be lost. The insurance purchased from any traders will fail, and no items will be recovered. When a player dies, the dealer will send a mail that they sent people to recover the items, but later the player receives mail stating that the location could not be found, his men don't go there, or worse, that their men never returned.


Whenever an event of high importance happens inside The Lab, an announcement will be triggered. There is an announcement for every extraction besides the Ventilation shaft and the Sewage conduit.
The announcement for the parking extraction can be disabled using the Yellow keycard.
Most of the extractions have the chance to make Scav Raiders spawn and roam towards their activation location. To locate the extractions use the maps below the table.
Basement 2D Map with Callouts/Extracts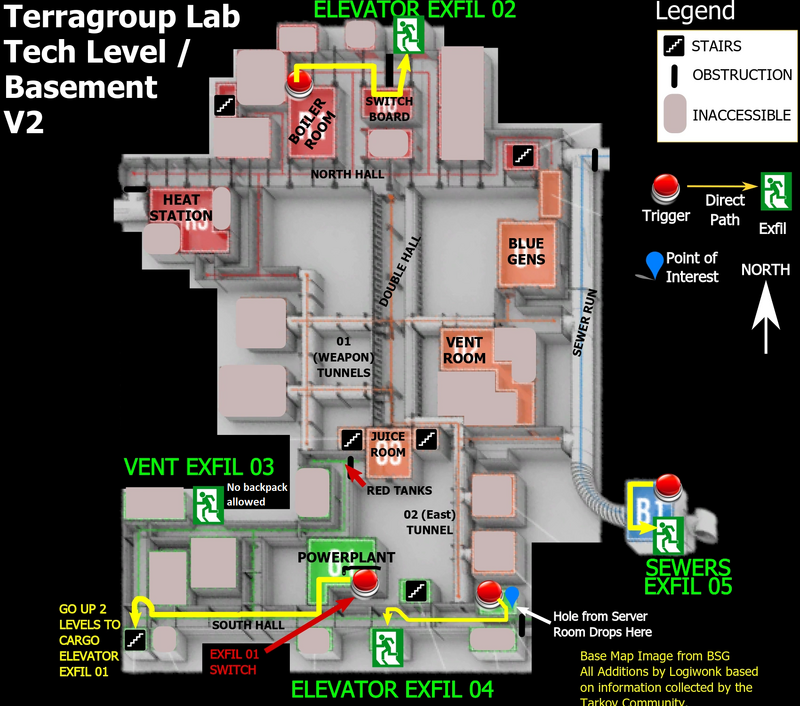 First floor 2D Map with Callouts/Doors/Extracts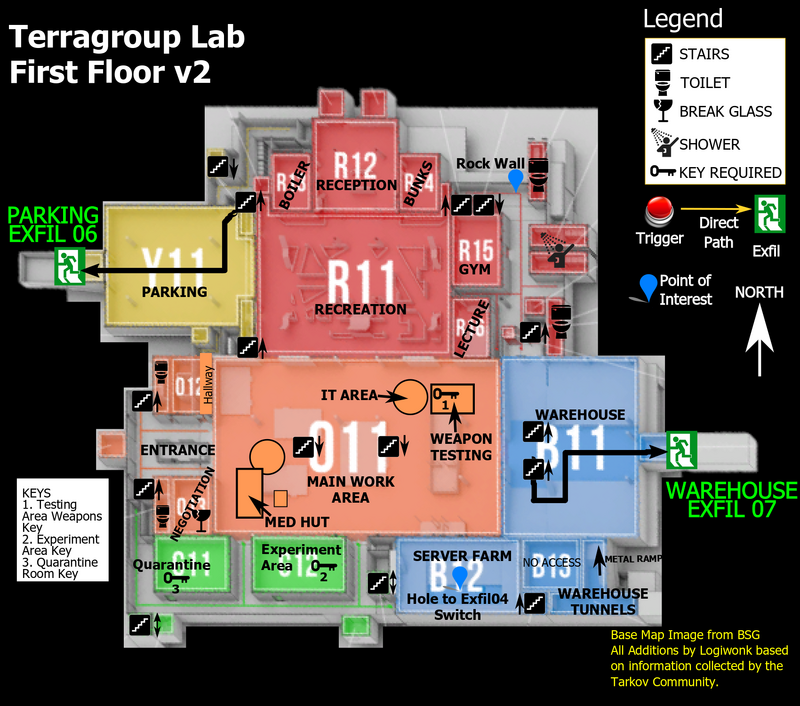 Second floor 2D Map with Callouts/Doors/Extracts


All floors 2D Map with Doors/Extracts


All floors 3D Map with Extracts


All floors 2D Map with Doors/Extracts